Abortion in Dubai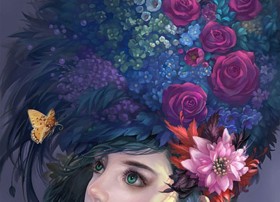 Abortion in Dubai is banned by law.Abortion is not allowed in Dubai.Except if the pregnancy is a danger to the mothers life or baby has congenital problems .

Mitera OB/GYN is a private physician's office which specializes in reproductive health care including emotionally supportive abortion care. Mitera OB/GYN maintains a friendly atmosphere with patient care monitored at a high professional level. Our physicians performing abortions are licensed medical doctors with specialized expertise in abortion medicine. Mitera OB/GYN complies with State regulations and local medical standards.

After ultrasound, medical history forms, and counseling are completed, you will be escorted into the procedure room.. The abortion method used is non-traumatic vacuum aspiration. We offer the Manual Vacuum Aspiration (MVA) which is done between 5-10 weeks of pregnancy. It is one of the least invasive procedures that we offer. The MVA is done with a mini handheld vacuum, a gentle suction. The procedure takes about 5 minutes with no electronic machinery used and no scraping involved.

Abortion Fees; Our fees are all inclusive. Everything that you will need on the day of your appointment, including your ultrasound, and take-home antibiotics as well as your check-up visit are included in the fee. Your counselor will discuss the fees for your surgical abortion. Payments must be made in cash, we are unable to accept credit card or money order. We do not accept insurance.

How To Contact Us (Mitera OB/GYN Clinic İstanbul)
Abortion Clinic İn İstanbul Turkey

How to get started
Women interested in the procedure can contact Dr. Nevra and schedule a consultation appointment for discussion regarding the abortion online or through phone (Contact no: mobile & Whatsapp +90 5323540553)
Patients can arrange meetings with the doctor to seek counsel or any other procedural queries at any time.
Although abortion procedure can be booked as early as days , a minimum of two day notice in advance should be given for planning prior to the procedure.
For patients living out of town / country , it is possible to arrange same-day examination and surgery.
About Dr.Nevra's Clinic
Dr. Nevra, female board certified gynecologist is highly trained abortion specialist, and will preform your procedure with optimum intimacy and privacy to provide a comfortable environment for you.
Get Started With A FREE Abortion Consultation / Contact Us..
Get A Free Consultation » Call Us
(Contact no 24/7: mobile & Whatsapp +90 5323540553)